Los Ajenos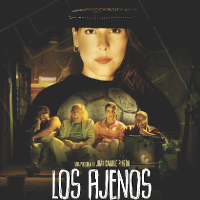 When a retired sailor dies, his 3 friends struggle to keep their shared home. They are recruited by the deceased's daughter to join a football team in hopes of winning a tournament and making enough money to save their home.
1 x 93 minutes.
Theatrical release on February 24, 2019 in Colombia. All territories available.
Los Ajenos is directed and produced by Juan Camilo Pinzon. It is the first Latin American film shot in 4K.